Recently, Shanghai Shunky Machinery Co.,Ltd. received a consultation from a Mongolian client regarding the stone crushing production line. After understanding the actual production needs of the customer, our company immediately dispatched professional technical engineers to the customer's site for on-site inspection. After careful research, we have quickly developed a preliminary production plan for our customers based on specific conditions such as on-site conditions, transportation conditions, and energy constraints. And timely communication and communication with customers, based on the preliminary plan, we continuously coordinated and improved. Finally, our company equipped them with Vibrating Feeder GZD960X3800. Jaw Crusher PE600X900. Impact Crusher PF1214. Vibrating Screen 4YZS1860. as well as Stainless Steel Frame, Pipe, and Conveyor Belt that should be used in some production lines according to the requirements of customers.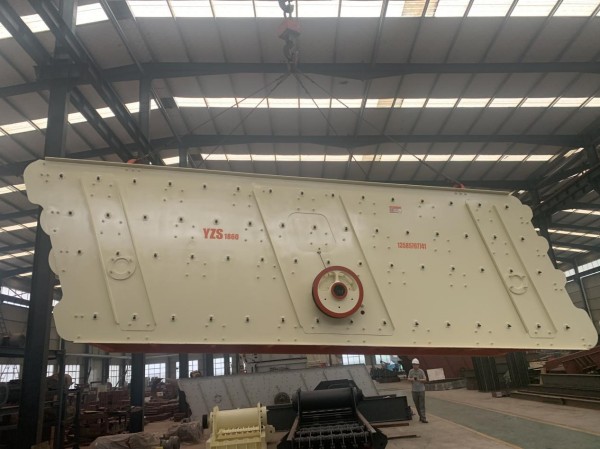 At present, all the equipment involved in this project has entered the production scheduling plan and can be stationed at the customer's production site and put into production in a short period of time. Shanghai Shunky Machinery Co.,Ltd. has not only gained unanimous praise from customers with its professional spirit and service attitude, but also with the actual use of equipment, establishing a good cooperative relationship.
  Choosing Shanghai Shunky Machinery, we have a professional team, top-notch quality, and timely after-sales service.
  Come and contact us!